HARROGATE PUPILS "HARVEST" 600 TINS FOR THE HOMELESS
Pupils from Highfield Prep School, part of Harrogate Ladies' College, have collected more than 600 tins and packets for Harrogate's homeless as part of their Harvest Festival celebration.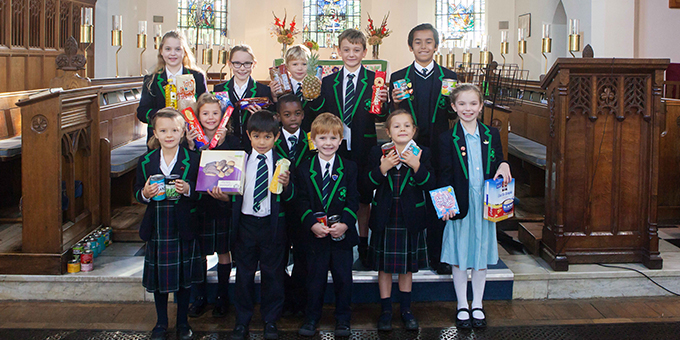 The items collected by the children have been donated to Springboard, a day centre run by the Harrogate Homeless Project that provides food, washing facilities and support to homeless and vulnerable people across the district. 
Rachel Colbourn, Head Teacher of Highfield Junior Prep School said:
"Harvest is a really important lesson for children, particularly in today's society where food is available all year round.  It's easy to forget where our food comes from and that not everyone has access to it in the way we do."Rachel Colbourn
As well as collecting the items, pupils from Highfield also visited Springboard to find out more about homelessness and the ways in which the Harrogate Homeless Project is helping.
Mark Sutcliffe, Support Worker at Springboard said:
"We were absolutely delighted by the donation of over 600 items by Highfield pupils.  We rely on the help and support of the local community in order to keep the day centre running and it's great to see local children taking such an active approach to helping the homeless and vulnerable."Mark Sutcliffe