Minty the Pony Pays a Visit to Bankfield Nursery and Pre Prep Harrogate
Minty the pony paid a visit to Bankfield this week much to the delight of all the children.  Everyone learnt about the important jobs that need to be done when taking care of a horse and some of the children even got to ride Minty around the playground – much to everyone's excitement.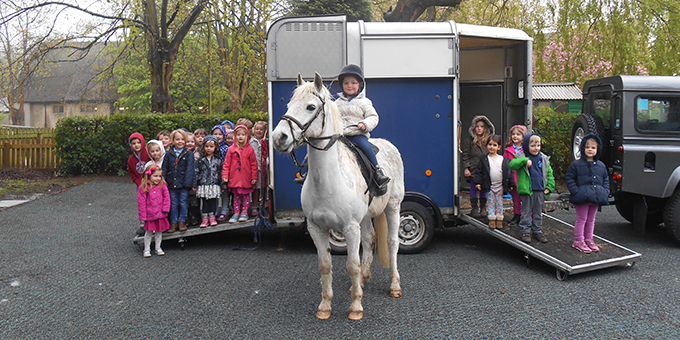 Minty, who belongs to Mrs Brodie and her daughter Theodora, who attends Bankfield in Pre-Prep, paid a visit to Bankfield as part of the children's topic on Animals.
Emily Bayley, Head of EYFS said:
"The children are really enjoying their topic on animals. We were delighted when Mrs Brodie offered to pay a visit with Minty and the children thoroughly enjoyed learning more about taking care of a horse."Emily Bayley