Highfield Prep School Celebrates Opening of Sponsored Ugandan School
Boys and girls from Highfield Prep School, part of Harrogate Ladies' College, are celebrating the opening of a brand new school in Uganda which they helped to fund.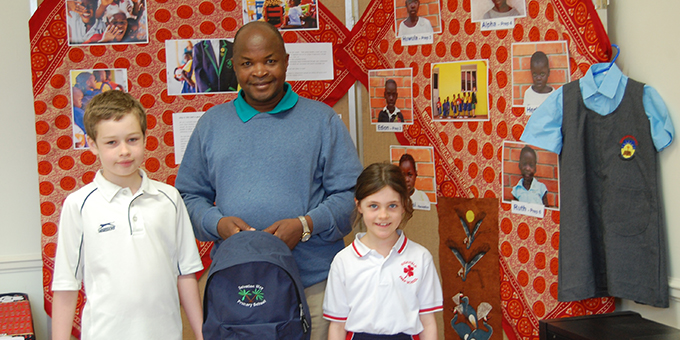 The school, called Salvation Way Primary School in Bombo, Uganda, was built by the charity, CRMI – Children of Hope.  Highfield Prep School has been supporting the project since 2013 and has raised more than £5,000 to fund the building of classrooms and equip each child with a back pack, uniform and solar lamp to enable them to see to do their homework.
To celebrate the opening of the school, John Bunjo from CRMI – Children of Hope visited Highfield to thank pupils and staff in person. 
"The support we've received from Highfield has been amazing and we couldn't have got the school open without their help"John Bunjo
The new school now has 53 pupils who wouldn't otherwise have had access to a formal education. Highfield staff and pupils are continuing to work with the school to provide teacher training and curriculum advice as well as sponsoring 25 children on an on-going basis.
Rachel Colbourn, Head of Highfield Prep School said:
"The partnership with Salvation Way Primary School is not just about fundraising, but about developing a meaningful, mutually beneficial partnership with a school very different to our own. I am incredibly proud of my staff and the boys and girls for all their hard work in raising funds and for taking the time to understand the difference it will make to the children in Bombo both now and in the future."Rachel Colbourn