BONNIE THE DONKEY LEADS THE HIGHFIELD PREP SCHOOL, HARROGATE PALM PARADE IN STYLE
A group of 300 children from Bankfield Nursery, Highfield Prep School and Harrogate Ladies' College gathered together for the annual Palm Parade led by Father Gary from St Wilfrid's Church, Harrogate and Bonnie, the donkey.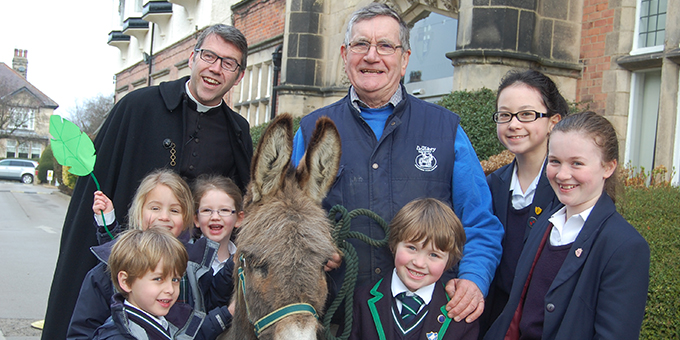 The Parade, which forms an important part of Easter celebrations, is an annual event enjoyed by children across all three schools.  It culminates in a service in the Harrogate Ladies' College Chapel.
Clare Whelam, Assistant Chaplain at Highfield Prep School said,
"This is a great event enjoyed by children across all three schools and important part of our Easter celebrations."Clare Whelam
Rachel Colburn, Principal of Highfield Prep School added,
"This event really helps to bring home the Easter message.  It was lovely to see the children's smiling faces."Rachel Colburn