YORKSHIRE REGIMENT VETERAN JOINS HARROGATE LADIES' COLLEGE TO MARK REMEMBRANCE DAY
Colonel (retired) George Kilburn, Honorary Colonel of The Yorkshire Regiment 4th Battalion, joined more than 600 pupils from Bankfield Nursery, Highfield Prep School and Harrogate Ladies' College today to mark the 100th anniversary of World War 1.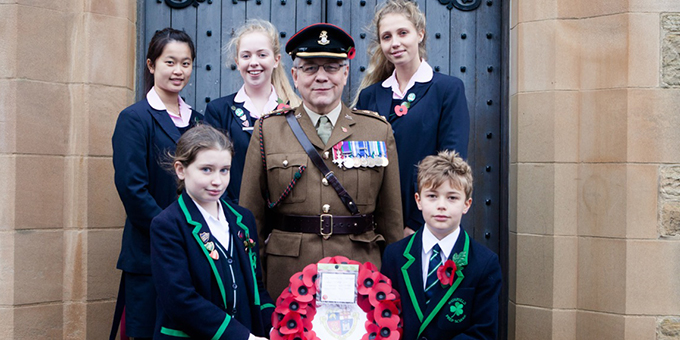 Colonel (retired) Kilburn served in the British Army for more than 35 years, including during the Bosnia War.   During the service Colonel Kilburn talked to the pupils, aged between 2 and 18 years old, about his life in the army and the conflicts he had experienced.   He particularly asked the children to remember not only those who had died, but also their families.
The service held at Harrogate Ladies' College Chapel observed a 2 minute silence at 11am marked by the Harrogate cannon fire.